Aesthetics and Dramaturgy of the Film
  The measure of the composition of the film is its ability to remove from the public the fear of this theme which seems difficult to comprehend and much rather lure the attention with the help of exciting discoveries.  Being committed to facts always, we will strictly avoid just trying to proclaim abstract knowledge.  Every issue is backed up by on-site stories. Abstract numbers are shown through their effects. Percentages are demonstrated through their effects on the destiny of individuals. It is only from the individual that we come to the general case. With this perspective we seek the simple in complex contents. In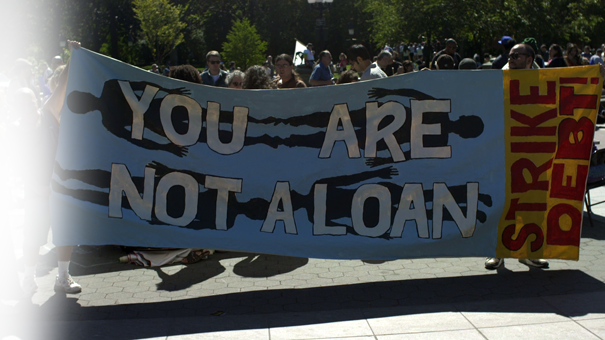 the world of the marketable people we will demonstrate at close quarters to the individuals their understanding and ability to act in the space that they inhabit.
  In our previous films "Who's saving Whom" and "Water makes Money" we have shown that it is one of our strengths that we are able to elaborate and formulate complex contents suitably for a large viewing public. "Marketable people" shall also be a film with which we provide the viewers access to an existential theme. Every block of content is followed by a phase which connects optically and acoustically to what has been related. That allows time for a  mental and emotional processing of the relationships described.
  The film "Marketable People" follows the destiny of young well educated protagonists who are well adapted to the labour market, and we witness how they become entangled in the requirements of their lives. The lives of the Fries family act as a common thread which we follow. Interviews with politicians, representatives of corporations and scientists are all filmed with a camera which is adjustable in its depth of focus, and each is with its own setting, with special light effects so as to give the viewer a clear orientation. In contrast the filming of the protagonists will be done without the Film-team and only with a small video camera. With this the documentation creates a feeling of intimacy from which it draws its unique authenticity. Further a steadycam will also be used to allow the filming of movement, which allows us to give adequate expression to the eventful lives of the marketable people.
  On the one hand stressed citizens, on the other politicians and industrialists. They talk about  "competitiveness, responsibility, effectivity and secure employment". Individuals in the crowd,   the educated at the abysses and the simple in complex contexts. The glamor and glitter of the supposedly victorious reflected in the ever greater uncertainty of the losers is the aesthetic of the film, which attempts to create understanding and encourage people to get involved.